Swift Engineering Inc, established in 1983, designs and manufactures race cars that compete in motorsports. With over 30 years of knowledge and skills in designing and building high-performance vehicles, this product development company has produced more than 500 vehicles. Their notable achievements include the "Best in Class' 'A & D Company to Watch by Aviation Week (2013) and the Northrop Grumman Small Business Supplier of the Year (2012), awarded by 1500 suppliers.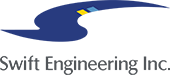 What does Swift Engineering Inc. do?
Swift Engineering Inc. aspires to provide advanced technologies, products, and fully integrated product solutions, from concept to production. The company concentrates on unmanned systems, autonomy, robotics, and advanced composites.
The Problems in Swift Engineering Inc.
Their problems revolve around systematic and detailed market research, a critical part of Swift Engineering Inc.'s production cycle. This research was related to the development of a drone product. Two core industries, the agriculture and vineyards industry were their target markets.
Obstacles in databases collection
An investigation by Team CloudSource revealed that there were problems encountered during database collection. The consequences of improperly collected data had to be accounted for later. Mistakes happened during the verification and cross-examination of a wide-scale database of approximately 15 to 20 minutes. There was also a massive database that needed to be verified and interviewed before producing an in-depth report based on the data collected.
Team CloudSource swiftly helped Swift Engineering Inc.
Swift Engineering Inc. took the initiative and with Team CloudSource's aid made tele-survey services available. With this strategy, Team CloudSource efficiently and rapidly conducted 2000 verified surveys. Another implemented measure that averted many difficulties was the designing of custom reports. These reports were grounded on data collection and responses received.
What was the outcome of this strategy?
Through this data collection method (which had been implemented), progressive advancements were made to a seemingly great extent. Team CloudSource produced meaningful reports from this data. Swift Engineering Inc. was then able to make significant and vital advancements to the product roadmap.
For Swift, we did not use HubSpot. It was a market research campaign we did for one of the product development (Drone for agriculture industries). We were doing phone interviews and collecting the data into meaningful reports for the company to make strategic decisions for product development.